Every time I turn around I hear someone else proclaiming the death of the press release. (We call it our Power NewsBlast). In spite of the recent Panda changes at Google, aro was still enjoying success with our system. I thought we should create our own test for demonstration purposes.
We developed some frivolous content that featured myself and some other simple graphics to sustain our "Shameless Self Promotion Tour." One of the designers leaked a few pics of me dressed up as the worst looking country troubadour you could imagine and we received a ton of likes and comments.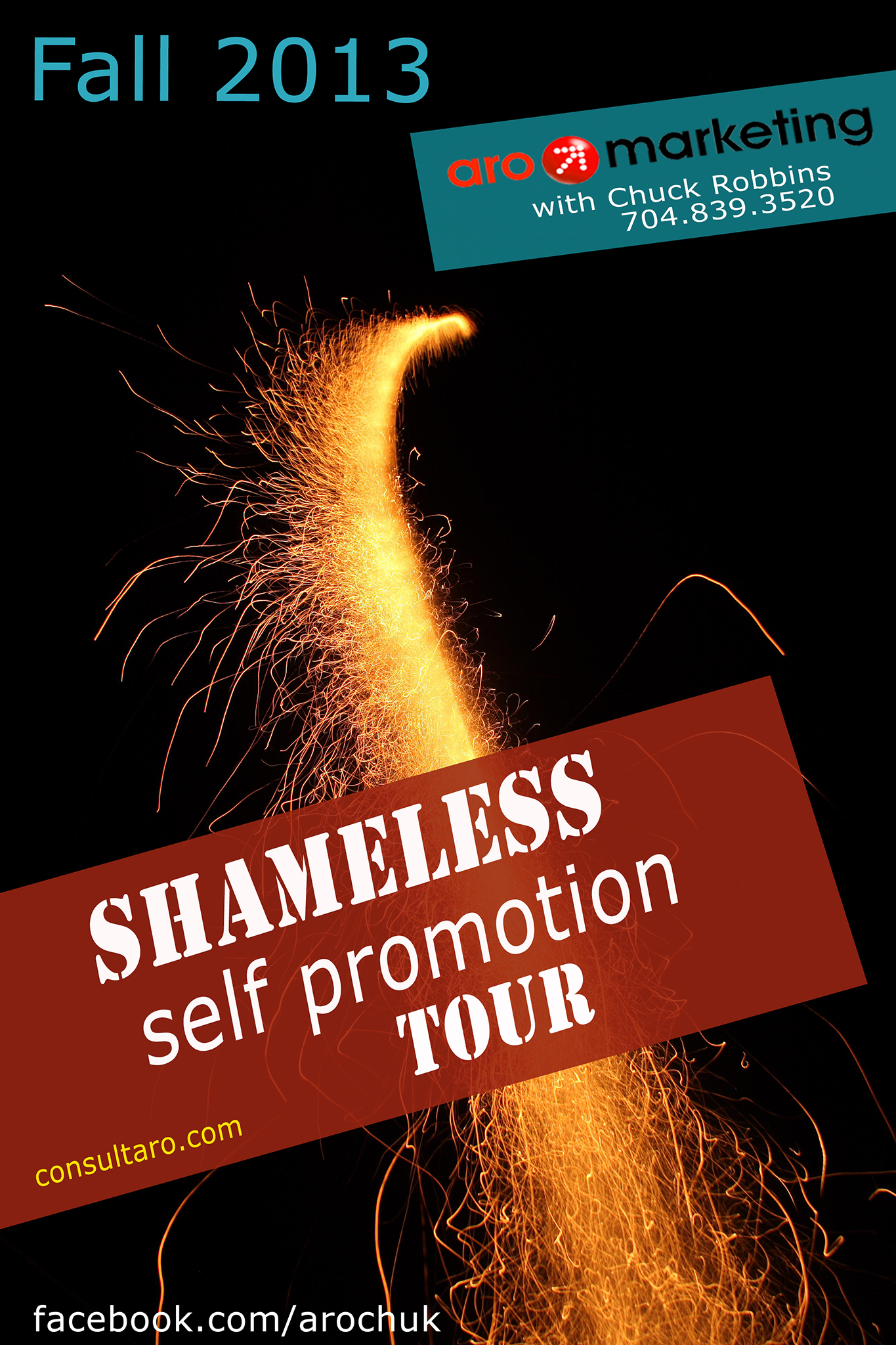 We used this strategy in conjunction with a Power NewsBlast press release, social media augmentation, and other tricks and tools. The real statistics of this activity are starting to add up after only 1 week:
61,775 Headline Impressions at press release URL 1,275 Full Page Reads

5,262 Media deliveries

600 Media Links

The Press Release URL is our Number 1 Web traffic Source at Google Analytics for Consultaro.com

Tripled Normal Consultaro.com Web Traffic

Video is # 5 for Press Release Training (keyword) on Google (we never ranked before)

15-20 Twitter engagements, and other conversations, follows on Linkedin, Facebook and YouTube
Is this PR? Of course it is – but many of the experts will tell you that these are "vanity statistics" and that real PR can only be measured by the amount of column inches of news. This is simply not true. What would I, or any of our clients, have paid to get that video near the top of the page within that Google search (in just days)?  Will we try to achieve media placement? Maybe at some point but that is not the goal today. The goal is to show existing, and new clients, what can be accomplished with a small budget!
Working with a large PR firm, the cost could have been a retainer fee of $10,000 per month. Likewise, working with an SEO group would have cost $2500-3000 per month. Not only would the cost be astronomical, it would have taken 6 months to achieve similar results.
How do we make this work? Call me to find out how to start using this technology right now (at a discount) during the #ShamelessSelfPromotionTour. We look forward to making you our next success story!