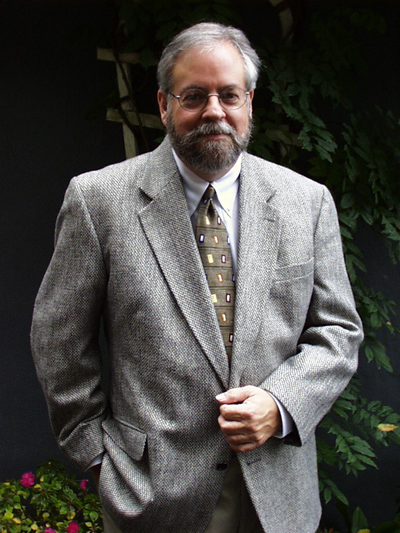 I have worked with many start-ups including several of my own. I have never been any prouder than the one I am working on right now with Robin Chalkley. Our new Partnership Chalkley/Robbins LLC was formed this past month to aid in the development for "Great American Things" a Chalkley blog created in 2009. You can see the current version of it at:
http://americanthings.wordpress.com/
When you are "bootstrapping" you have to have the support of a lot of different people. Jeff Hay a partner with Womble Carlisle made some key introductions, Ashe Lockhart the Attorney who created Chalkley/Robbins LLC,  Haines Maxwell, our Landlord, Our Bankers at BB&T Bryan Gurzenski and Jack Puckett. We just saw the new logo created by the Kesslers, a great design team in Roanoke, Virginia and the new site is scheduled to go up in a week or so thanks to the talents of Web guru Ben Cotten. So what's the next Great American Thing? Maybe it should be start-ups? I think it is the way back to jobs and an economy we can live with.
Our most recent news:
"Great American Things" Signs with G. Mac Mackie and Old North for "Blog to Book" Deal
Charlotte, NC September 7, 2011. One of the hottest trends in publishing today is the extension of popular blogs into best-selling books. Now Charlotte-based blog "Great American Things" has joined forces with literary agency Old North in hopes of achieving similar success and advancing its positive message concerning American life.
G. Mac Mackie, the Founder and principal of Old North, has already successfully taken one blog ("Crazy Things Parents Text") from an online presence to print, and was instantly enthusiastic about "Great American Things." "I was immediately struck by the writing of Great American Things," said Mackie. "Robin Chalkley is an excellent writer and his perspective on our country resonates with me – as it has with thousands of other readers."
Chalkley, a North Carolina writer, had an idea for a blog in spring of 2009. "I was tired of all the negative news floating around about the economy, politics, and life in the United States. I started thinking: What if I begin to blog about the Great Things America has to offer?" Chalkley's idea obviously touched something deep in the national consciousness, because the blog now has about 85,000 visitors a month, a total reached almost entirely by word-of-mouth recommendations. "Great American Things" (http://americanthings.wordpress.com/) has more than 700 posts about such topics as people, films, music, events, and more – 18 categories in all. "I think our tag line, Appreciating the many things that make it special to live in America says it all," he concluded. Chalkley, a recipient of the Silver Medal given by the American Advertising Federation, now resides in Kernersville, North Carolina.
Chalkley worked with marketing executive Chuck Robbins in an in-house advertising agency in Roanoke, Virginia many years ago. "Our small firm won numerous advertising awards," said Robbins, now President of Charlotte, NC based aro marketing. "And largely it was Robin's creative concepts that helped us achieve that recognition. When Robin told me about the 'Great American Things' blog, I knew it would be good. After some preliminary discussion, we immediately began to plan for a larger platform from which to publish, and the two of us created Chalkley/Robbins LLC." Chalkley is the Founder and Chief Creative Officer, while Robbins manages the marketing and investment opportunity of the partnership.
Mackie is a graduate of the University of North Carolina at Chapel Hill. He studied Shakespeare at Oxford University. He moved to New York City with the intent of becoming an editor. During his stay in New York City, he worked in the editorial departments at both Farrar, Straus and Giroux and William Morrow/HarperCollins, with a brief interlude in the marketing department of Harper Perennial.
A true Southerner, Mac enjoyed New York, but yearned for home and decided to make the move back, relocating to Charlotte. His time in New York showed Mackie that the publishing industry was alive and well, just in a state of flux. "It's a Manhattan-centric world when it comes to writers," said Mackie. "I'm afraid to think how many potential William Faulkners, Flannery O'Connors, and Harper Lees the industry has overlooked in the past twenty years." Mackie formed his own literary agency for the non-Manhattanites, OLD NORTH, to bring undiscovered voices to the largest publishers in America; undiscovered voices that the big agencies in New York and LA have routinely overlooked.
"We love Mac's energy," said Robbins, "and I think it will be a great partnership," Old North and Chalkley/Robbins LLC signed the representation agreement on Friday, September 2, 2011 and are working towards a launch of the new Official Site http://www.GreatAmericanThings.net immediately.
For more information on Old North: contact G. Mac Mackie atmackie@OldNorthAgency.com or see http://www.oldnorthagency.com
For more information on sponsorships, advertising or investment opportunities with Great American Things, contact crobbins@consultaro.comhttps://www.consultaro.com or phone 704.839.3520.