By Bridget Larkin (Guest Blogger)
There are numerous platforms out there now including tablets and smart phones of all sizes and shapes. How do you engage with your customers on a more direct basis with these tools? Is there a way to stay in front of people without all of the issues of mobile web? How do you use a simple mobile app for your business?
It starts by understanding the basics of the mobile market and why the major marketers around the globe are gravitating to mobile. Read this article, then call aro for a simple, cost effective customized mobile app. I will be working with them to build it. With the variety of app tools online, it has become relatively simple and affordable for even the smallest business to have one.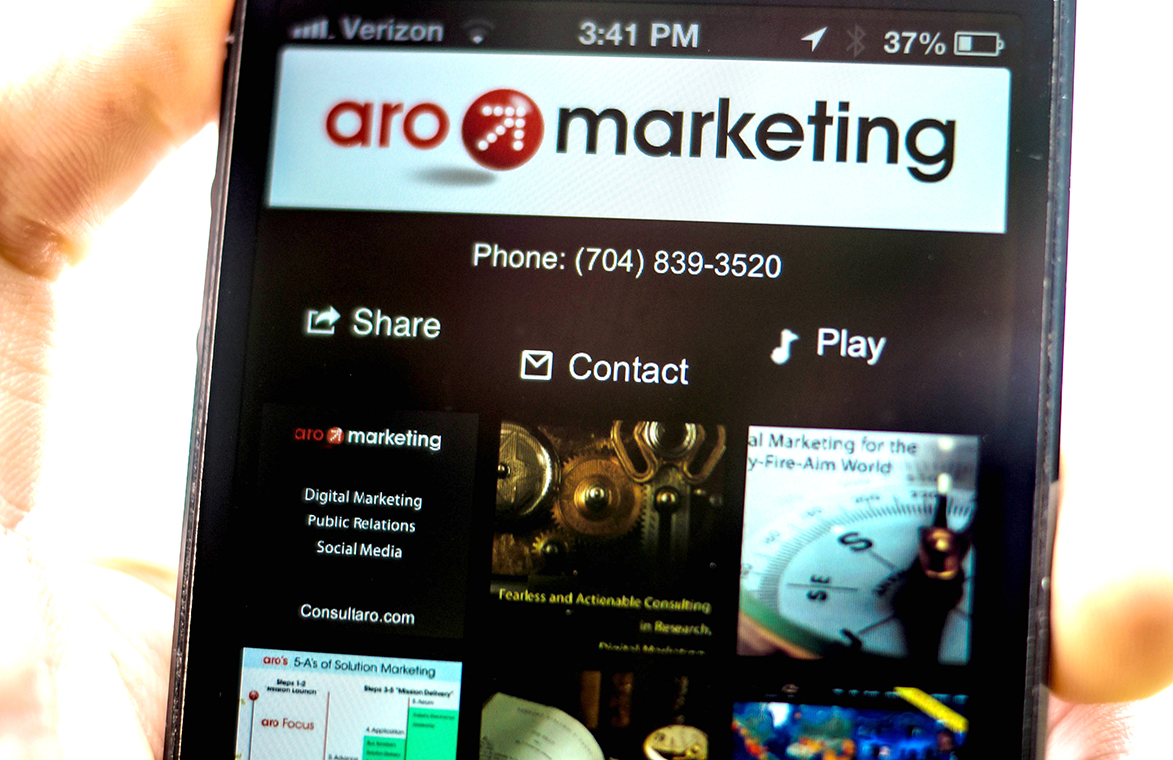 Growth of the Mobile Market
The mobile market is growing on a daily basis. The use of tablets is also on the rise with over 82.1 Million users predicted by 2015 and the average tablet user spending over 90 minutes per day on their tablet. In addition, over 8 billion apps were downloaded in 2010. Customers want to connect with businesses and having a custom mobile app makes it very easy to build your brand by allowing customers to view and order products, provide feedback, receive customer support, and easily communicate with your organization.
Our Custom Mobile Application
Our easy-to-use mobile app is an easy way to share images of your products or services and include text to encourage engagement. More than simply a visual portfolio, clickable links navigate viewers to the company website, Facebook page, or other internet based location. Because these apps are easily downloaded and shared on iPhone, iPad and Android devices, engagement is increased and the mobile app rapidly becomes viral in nature and promotes your business.
Intriguing ways custom apps are being used by our clients:
As a high tech business card with easy access contact info. Customizable with your logo, colors, and contact information, these apps can replace a traditional business card while placing a stunning showcase of your brand in the hands of potential customers.
Promotional incentives. For example, I am creating a mobile app for a business coach who will use the app as a reward for signing up early for a workshop. The app will include tips on how to prepare for the workshop, the top 10 take away messages from the workshop, and will be updated on a monthly basis with a "career oriented theme message" of the month.
Sales tools to show potential customers new products, marketing messages, and quickly link to the company website to place orders. Sales representatives can also easily share these apps with their clients, who can then display them to the additional decision makers.
Create an army of brand ambassadors. Read more here.
A custom mobile application increases credibility in the marketplace, builds your brand, and provides a sense of cachet for your organization.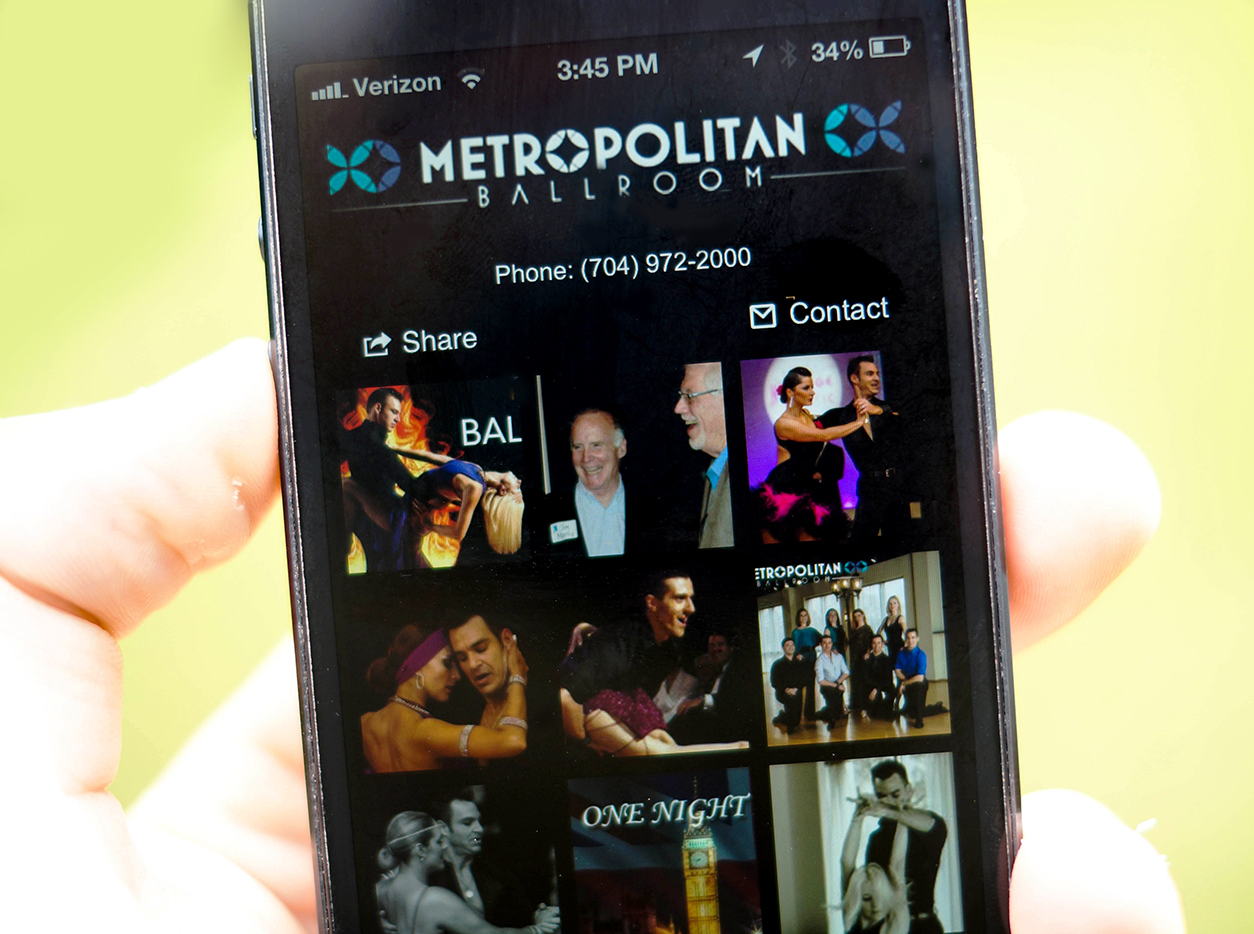 Examples
OneLibraryAtATime.com is a non-profit that wanted to easily share their organization's mission, recent projects, and provide an easy way for potential donors to learn more about the program. One Library At A Time creates children's libraries in high poverty areas and developing nations. Download the One Library At A Time app.
aro marketing also uses our custom mobile app to share and promote their business. Download the aro marketing app.
Contact Chuck Robbins today to learn how easy, quick, and affordable it is to obtain your custom app and start communicating with your customers via mobile technology today!
About The Author
Bridget Larkin, owner of Social Butterfly Charlotte, creates custom mobile applications for various industriesincluding manufacturing, marketing, non-profits, photography, and event venues. She has also developed a unique Facebook lead generation system for realtors that aro is partnering with her on.
References
5 Things A Custom Mobile App Can Do For Your Business
Why Your Small Business Should Have A Mobile App
Table Usage Infographic
Does Your Company Need A Mobile App?
Note on downloading the mobile apps – be sure to access the download link from an Android, iPhone, or iPad device to see the application.